­
Well Care Team,

We have another NEW Workday update to tell you about today!

Our Workday team has been listening to your feedback, and after discussions with our Vector project team, we are excited to announce that you will no longer need a verification code to log-in!

Your information will remain safe and secure, but there is no longer a need for multi-factor authentication. It will now be easier than ever to log-in to Workday (which we encourage you to do at least daily)! This change will go into effect on Tuesday, September 22, 2020.
If you are on a desktop computer/laptop, you will log-in to Workday by clicking single-sign-on as you would normally, and Workday will open. You will not need to have a verification code, and you will not need to re-enter your username and password (since you are already logged into the Well Care network).
If you are using a tablet, you will open the app, enter your personal Well Care username and password, and then click single-sign-on as you would normally. You will no longer need to have a verification code for the app.
As mentioned above, using single-sign-on will still keep your personal information safe and secure. However, please remember that your username and password are unique to you, and it is now even more critical that you keep that information confidential and don't share it with anyone.
If you have any questions about this change or a general question about using Workday, please post that question in the Workday Team in Microsoft Teams. We have several individuals who monitor the Team, and they will be happy to answer your questions. You can click
here
to find the
Workday Team
.
If you have any trouble with your Workday log-in, please contact IT via one of the methods below:
COVID-19 News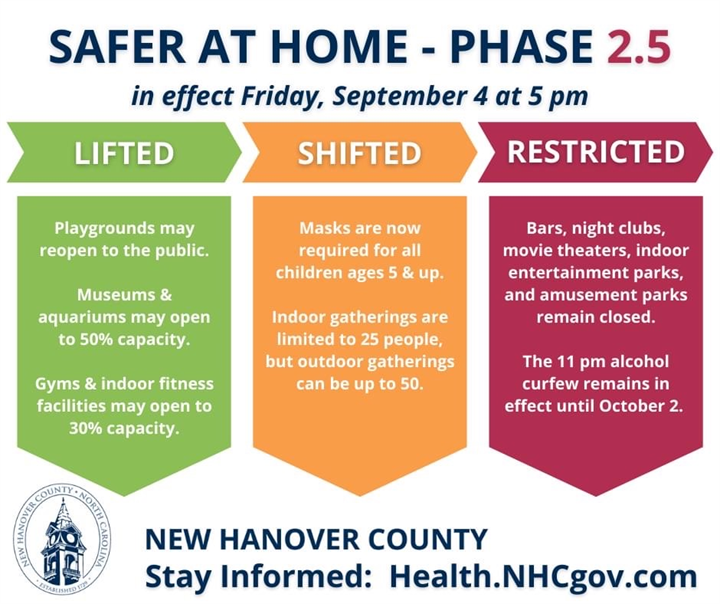 MANDATORY OFFICE SAFETY PROCEDURES:
For your safety and the safety of your colleagues, please follow the procedures below when visiting any Well Care location.
Our Well Care offices are still technically closed, so please notify your DOO or Branch Manager before visiting any office location.
When in the office and away from your desk, you must wear a cloth mask. This includes when you are entering and exiting the office, in an elevator, etc.
If you are sitting at your desk and are unable to social distance (6 ft) from another employee in the office, you must wear a cloth mask.
If for some reason, you have to use a meeting room or other community space (i.e., breakroom), and another employee is using that space with you, you must both wear a mask, and you should also practice social distancing (6 ft).
If you are feeling ill or exhibit any COVID-19 symptoms, please stay home and don't stop by the office for any reason.
Use the provided hand sanitizer when entering and exiting an office, after touching common surfaces, and if you cough or sneeze.
Please minimize your time inside the office. Complete the task that caused you to come in (picking up supplies, dropping off a file, etc.) and then leave the office as soon as possible. Please do not linger or socialize with other staff members.
Any exceptions to these safety procedures must be approved by Human Resources and your direct supervisor in advance.
We also encourage you to follow CDC safety guidelines when you are not at work. Please wear a mask when you are out in public, social distance (6ft), and more. Click for details.

Employee Referral Bonuses
Did you know that Well Care currently has several open positions across the Carolinas? Did you know that if you refer someone to a position at Well Care you may be eligible to earn a bonus? Tell your friends and colleagues about Well Care Health and check out the details below!
Referral Details:
As a Well Care Employee, you can refer a candidate easily via Workday! Click on the "Career" icon and click "Refer a Candidate."
If the candidate you refer is a good fit for the Well Care team, they must complete 90 days of full-time employment, be in good standing with the company, and your name must be listed on the candidate's application.
RN, PT, OT, SLP, MSW - $500 referral bonus
LPN, PTA, OTA, HHA, AE - $250 referral bonus
Private Duty Nurse - $500
CNA - $100
PCA - $50
Administrative Positions - $250 referral bonus
Management Positions - $1,000 referral bonus
Managers and Human Resources Team Members are not eligible for Employee Referral Bonuses
*Find a list of open positions in Workday or by visiting WellCareHealth.com

We've Partnered with Home Care Pulse!
We are dedicated to providing our patients with the best in-home care possible! We also want to make sure that they are happy with the services they receive. To accomplish this, we have partnered with a third-party satisfaction research firm called Home Care Pulse to gather feedback from some of our Home Care patients. They will also be randomly selecting a number of our Well Care team members to interview. Home Care Pulse is a third-party company that gathers feedback and satisfaction ratings. The feedback gathered will help us learn how we can improve and continue providing the best care possible. Home Care Pulse complies with all state and federal confidentiality laws and will not ask for personal, financial, or health information.
As an employee, you may receive a call from Home Care Pulse. Depending on your responses, the call will take about five minutes. If you are contacted for feedback, you won't be contacted again for at least six months.
General Reminders & Policy Information
SOCIAL MEDIA [Policy in Employee Manual - also available upon request]
Please note that Well Care does have an employee social media policy. The policy is in place to protect our patients and their personal health information, to protect Well Care employees, and to preserve our organization's reputation as a trusted in-home care provider. It also ensures that our online presence reflects our mission of keeping our communities healthy, happy, and at home. If you have any questions, please email
rnadeau@wellcarehealth.com
.
We are pleased to announce that Well Care will soon be using
LastPass
, a secure password manager. Not only will LastPass remember and autofill all your passwords, but it will also generate strong, unique passwords for all your accounts. No thought, no typing, no work required. LastPass offers a service that will help you better manage your passwords. The goals of this program are to:
Save you time by automating all your logins
Eliminate the frustration of lost and forgotten passwords
Provide ways to better protect your digital identity and company data
As a Well Care Health employee and LastPass Enterprise user, you will enjoy all the benefits of LastPass, including:
Password Storage: You can save any password and LastPass will fill it when you return to the website
Access Anywhere: No matter where you work, your logins will be synced for you
From generating new passwords to giving you a password security score, LastPass helps you finally get organized and take control of your password security in a way that is simple and convenient.
Check out these LastPass articles for education and training:
Support topic: Add a New Site
Support topic: How do I add a new password
Support topic: How do I manage my site passwords
Support topic: Generate Secure Passwords
Video: End User Training (16 min)
If you have any questions, please call the IT Helpdesk at 877-404-4140.
REMINDER – ENCRYPTED EMAILS
Just a reminder that you can now send encrypted emails through a platform called Bracket. Your email already has this functionality, and there is nothing you need to download. To further secure our network and protect PHI, we are asking that ALL
external
emails be encrypted. Also, any internal emails containing PHI should also be encrypted. It is easy to encrypt an email, just put [brackets] around the subject line – that's all you have to do. If you have any questions regarding this new feature, please email
IT@wellcarehealth.com
.
REMINDER - PHONE REQUEST - Administrative/Office Staff Only:
If you have a Well Care desk phone, we ask that you please check it and confirm that it is forwarding to your cell phone so that you don't miss an important call. You can do this by calling your Well Care number from another line. Even if you primarily use a WCH cell phone and/or you are checking voicemail consistently, your Well Care desk phone should also be forwarded to your cell phone. This is especially important if you have the potential to receive forwarded calls from patients or referral/community partners.
MICROSOFT TEAMS TIPS!
When you create a post in Teams, be sure and use the @ symbol to tag the person you are talking to (so they get a notification), you can also tag a channel if multiple people need to be notified.
When you are replying to a conversation thread, click on the word "reply" with the arrow – this keeps the thread together and doesn't start a new conversation – by utilizing this tip, it is much easier to find and understand conversations
You can search Teams and quickly find a past conversation or post, you can search for patient names, employee names, and more!
If used consistently, Teams will cut back on the amount of email you receive and provide real-time information and updates for you!
*Want to learn more about Microsoft Teams? Google and YouTube both have a large number of tips and tricks free for your use, and you can also visit
https://support.microsoft.com/

REMINDER - Important Clinical Update: RECOVERED COVID-19 Patients
Well Care accepts patients who have RECOVERED from COVID-19 infections
as defined by the CDC's
Symptom-Based Strategy to Discontinue Isolation for Persons with COVID-19.
The CDC now
discourages
the use of testing results to clear patients from isolation precautions. Studies have shown that patients can continue to test positive for up to 12 weeks after symptom onset, even though the vast majority of patients don't produce live virus after ten days. Instead, it relies on a review of the patient's illness history and current status to determine when it is safe to remove isolation precautions. There is solid science supporting this strategy. Studies have shown that replication-competent viruses (the ones that can make you sick) can disappear long before someone shows a negative COVID-19 test (which detects only the presence of the viral RNA, not live replication-competent viruses).
Studies have shown that viral loads peak at the onset of illness and decline every day after that. The statistical likelihood of a COVID-19 recovered patient shedding live virus by day 10 is nearly zero when the other criteria of afebrile status and improving respiratory symptoms have been met.
This markedly decreased viral load and the PPE measures we have put in place mean that it is safe for our clinicians to see these patients when the criteria have been met.
Currently, six months after the emergence of COVID-19, there have been no confirmed cases of COVID-19 reinfection. However, it should be noted that because recovered patients can test positive for up to 12 weeks after symptom onset and may experience a reoccurrence of symptoms such as fever, there have been false assumptions that individuals have been reinfected. Studies have shown that these patients are not infected with contagious COVID-19, and are not disease spreaders (see bullet points 4-6 on CDC's guidance site).
Please visit
https://www.cdc.gov/coronavirus/2019-ncov/hcp/duration-isolation.html
for further information from the CDC.
The following criteria must be met to consider an individual "recovered" from COVID-19:
Must be ten days removed from the onset of symptoms (note this is the onset of symptoms, not the day that the test is performed)
Must be fever free without the use of medications to reduce fever for 24 hours (100.5* F being a fever)
Must have improving respiratory symptoms (note that this does not mean they are free of respiratory symptoms – patients with serious infections will likely have long-lasting effects from COVID-19)
*Regardless of patient status, all clinicians should be wearing required PPE (including eye protection)*
If you have questions regarding this update, please email performanceimprovement@wellcarehealth.com

IT UPDATE - URGENT IT NEED? Give them a call…
If you need IT assistance, please send in a Help Ticket by emailing
IT@wellcarehealth.com
. If you have an IT matter that is an urgent need,
you can also call IT at 877-827-6787, and you will be connected with an IT representative.
EMPLOYEE UPDATE
All information in the Well Care Health Daily Employee Update email is intended for the use of Well Care Health employees only. An effort is made to ensure all information and data is correct and current at the time of issue. Corrections to updates, if necessary, will be shared via future email communications. Due to the fluid nature of the COVID-19 crisis, information and data are rapidly changing and may be updated before this email is received.